Roz Chast Draws—and Talks to—Alec Baldwin
Roz Chast's cartoons exude warmth and whimsy, but often share more in common with the dark humor of cartoonists like Charles Addams or Gahan Wilson than they do with "Peanuts." When she broke into a regular gig as a cartoonist for The New Yorker magazine in the 1970s, she had already cultivated the eccentricities that became the hallmark of her work. As proof, an adult Chast drew a cartoon that shows a young girl with her head stuck in the "Big Book of Horrible Rare Diseases." It's labeled "Me, Age 9."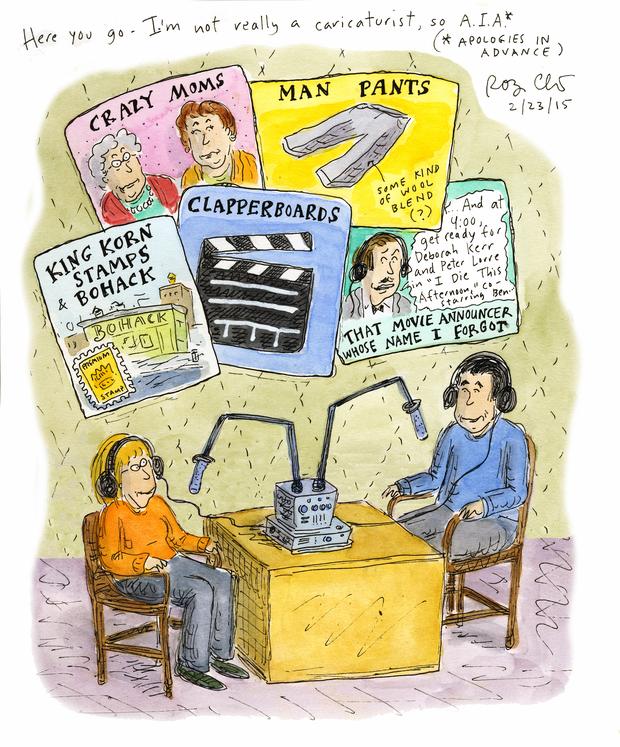 Chast has illustrated more than 800 cartoons for The New Yorker, as well as a number of books. Most recently, she published Can't We Talk About Something More Pleasant?, a sharply-observed memoir of her parents at the ends of their lives. In this episode of Here's The Thing, Roz Chast talks to Alec Baldwin about life with her parents, growing up in New York, and her neurotic pet birds.