Sarah Jessica Parker
After shooting the pilot for Sex and the City, Sarah Jessica Parker told HBO she didn't want to go through with the project. But after the first day's taping, she says, she "didn't want to be anywhere else." Parker is now indelibly associated with Carrie Bradshaw—one of the most prominent women in the history of television. She tells Here's The Thing's Alec Baldwin that she was surprised to be considered for the part. Sarah Jessica has a fully-formed casting philosophy: she confesses to Alec that she tends to overcompensate when a co-star brings less than ideal energy to a part.
"You know what they won't bring," she says. "And you end up projecting onto the other person what you wish they were bringing into the scene, and you become a bad actor."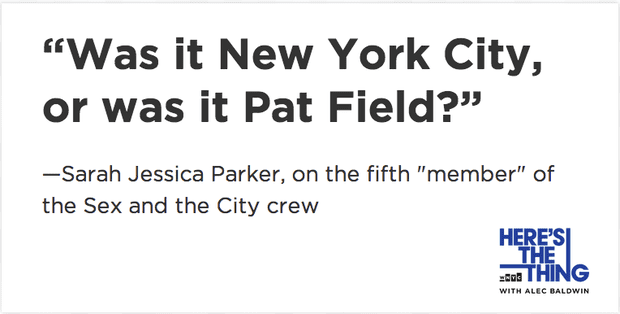 htt (htt)