Meet Crystal: The Internet Algorithm that Sees Your Into Your Soul
To introduce our new name — Note to Self — we've decided to bring you an episode that is about exactly that: the self.
We found a service that takes the "personalization trend" — think uncanny Facebook ads, targeted email campaigns, and that pair of shoes you Googled once that follows you from sidebar to sidebar — up a notch. Crystal Knows claims that it can use such knowledge to improve that dreaded time suck: email.
Here's how it works: The app creates a digital profile on you through data it scrapes about you from the web, then filters what it finds through an algorithm. That algorithm sorts you into one of 64 personality types. Then, for anyone signed up for the service, it will act like an email writing coach and therapist rolled into one, from big picture advice ("Be interesting!") to smaller-seeming details ("Say 'Hi' instead of 'Hello'), giving tips based on what it knows about you.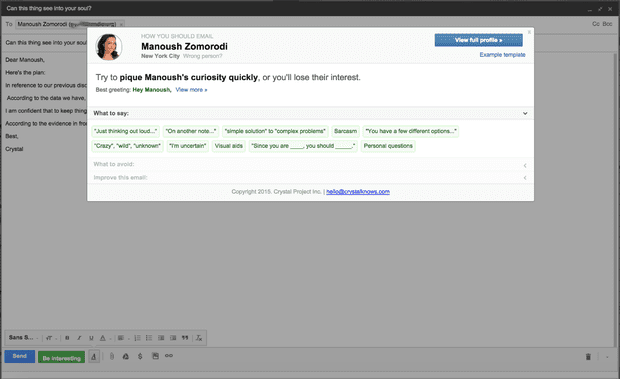 Some advice on how to email Manoush. (CrystalKnows.com)
We were intrigued. To be quite honest, we were also a little freaked out about how much it can divine from public data alone. So, this week, we did some digging into how these kinds of profiles are made — listen above for that — and some testing on a few of our favorite public radio... personalities.
In this episode of Note to Self: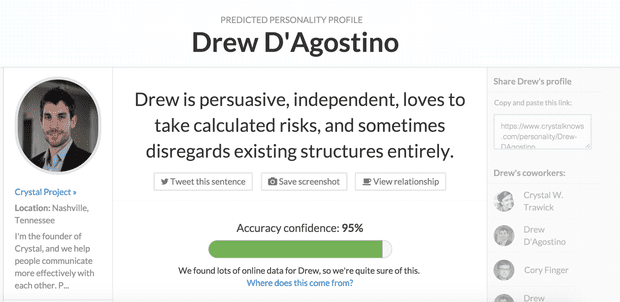 Drew D'Agostino's Crystal profile. (CrystalKnows.com)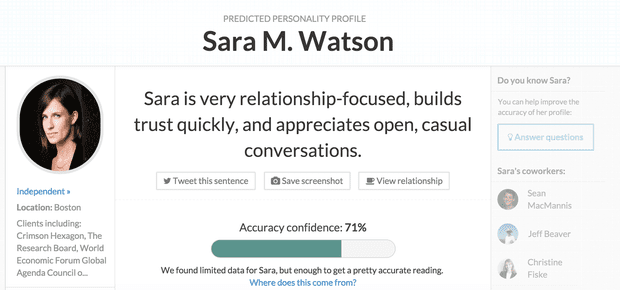 Sara M. Watson's Crystal profile. (CrystalKnows.com)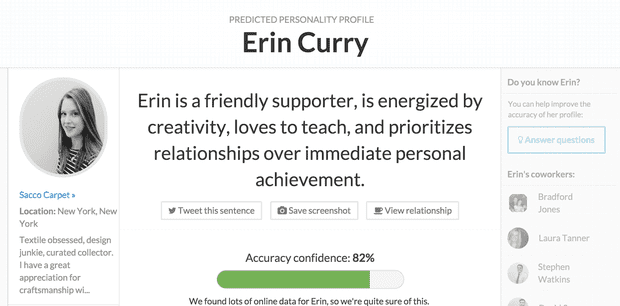 Erin Curry's Crystal Knows profile. (CrystalKnows.com)
Subscribe to Note to Self on iTunes, Stitcher, TuneIn, I Heart Radio, or anywhere else using our RSS feed.