Taking the Lead Bonus: Andrew Moravcsik
We just wrapped up our four-part series "Taking the Lead." It's about two Brooklyn moms turned entrepreneurs with a big idea to revolutionize caretaking. It's also about women, work, families, priorities and relationships... and how our listeners are juggling all those things. If you missed the series, start at the beginning and enjoy the ride.
It's right here:
In this bonus episode, listen to Manoush's full conversation with Andrew Moravcsik, the accomplished author, academic, and husband to Anne-Marie Slaughter (yeah, the one who literally wrote the book on women in the workplace.) Even if you listened to our "Taking the Lead" series, you'll want to hear Andy's insights into what being the lead parent has meant for his career, his psyche, and their marriage.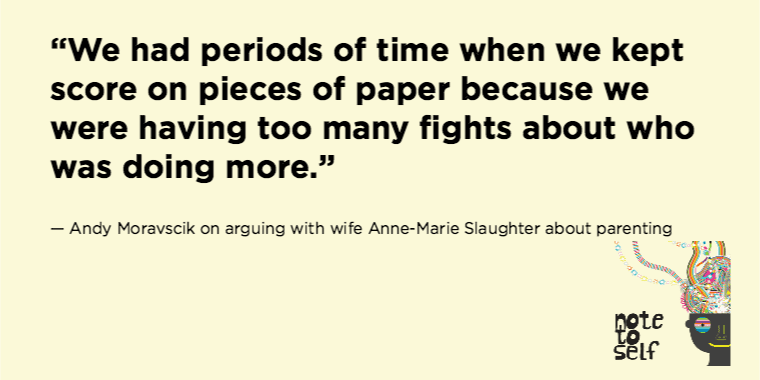 For more Note to Self, subscribe on iTunes, Stitcher, TuneIn, I Heart Radio, Overcast, Pocket Casts, or anywhere else using our RSS feed.