Tweens and Tech: Our Guide to Getting Them to Open Up
This story is part of New Tech City's series on education and technology.
In this episode of our podcast:
We kick off a month of podcasts on kids and technology! Exciting!
We talk with listener Dierdre Shetler, a middle school tech teacher in Phoenix, Arizona. Hear how she approaches technology with more than 800 kids in a lower-income, immigrant-heavy district.
...and... best for last...
Resources we mention (and a few more we just like):
Join Our Conversation
We're going to be talking about kids, education and technology for the next few weeks of the podcast. Do you have specific questions? Thoughts? Comment below, or send them our way with a voice memo at newtechcity[at]wnyc[dot]org. And don't forget to pass our classroom activity onto the teachers in your life! Post it on Facebook and tag a few parents, Little League coaches, or Girl Scout troop leaders, won't you?
Subscribe to the podcast on iTunes, or on Stitcher, TuneIn, I Heart Radio, or anywhere else using our RSS feed.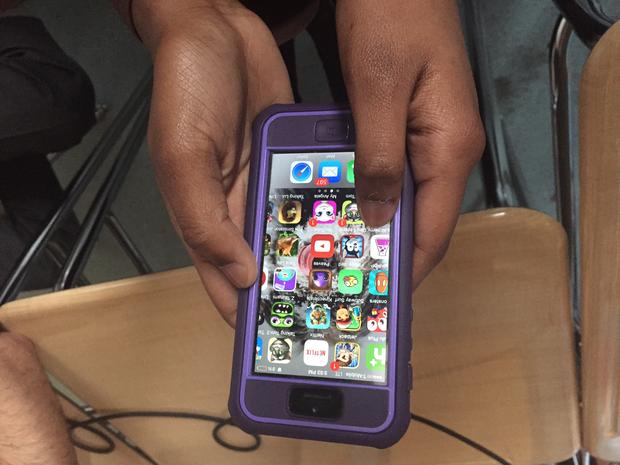 A look at 12-year-old Ayelle's phone. You'll meet her over the next few weeks. (Ariana Tobin/New Tech City)