Why You Should Care About LEGO and Creativity
This week, we're re-airing an episode that might make you think twice before buying that LEGO kit gift for the kid in your life. As we learned, sticking with the classic big bins of non-themed bricks can help kids' creativity, as well as adults'. According to research by business professors Page Moreau and Marit Gundersen Engset, "free-building" from a pile of mismatched LEGO enhances creativity, while working from a pre-designed kit hinders it. That's not to say working with a kit is necessarily a bad thing – it just prompts your brain to work more methodically, rather than imaginatively.That's why the free-building vs. kit-based approaches to LEGO and beyond are important: Whether you're making a wild creation out of little toy bricks or making a meal from a ready-to-cook kit, following a set of step-by-step directions will affect your thought processes. 
We got tons of feedback from listeners last time around. But perhaps the most enthusiastic response came from Robin Corry in St. Paul, Minnesota, who has a dedicated "LEGO Room" in his house where his two sons can play. Robin stores the LEGO in a bag and dumps them all out on the ground when it's time to get building. Rather than buy his sons pre-made LEGO kits, Robin makes his own, sorting bricks by color or shape into Ziploc bags and instructing them to make something with them.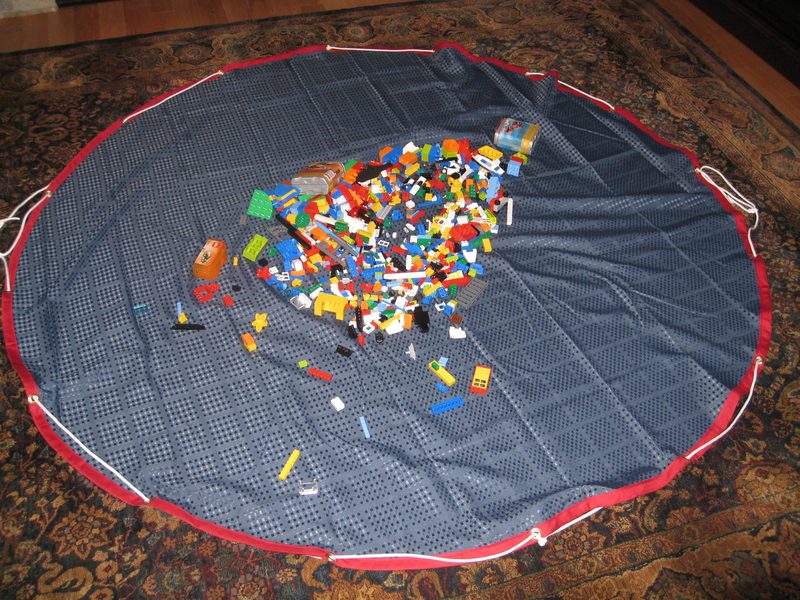 The LEGO bag, or, as Robin calls it, "LEGO jail." (Robin Corry)
We could all use a little bit more creativity in our lives.
Subscribe to Note to Self on iTunes, Stitcher, TuneIn, I Heart Radio, or anywhere else using our RSS feed to make sure you know when we're back with new stuff.