Don't Count on the Calorie
Calories are sneaky. For those who have tried counting them to lose weight, you know quite well that they slip through your fingers during that latte and biscotti snack break. But it turns out that regulating our diets strictly through calories, technically just a unit of energy, has recently proved less reliable than we thought.
Take nuts, for example. Nuts are generally regarded as a calorie-dense, energy-dense food group. But David Baer, a researcher at the United States Department of Agriculture, found that our bodies only absorb about 70 percent of the calories in almonds. Same with walnuts and pistachios.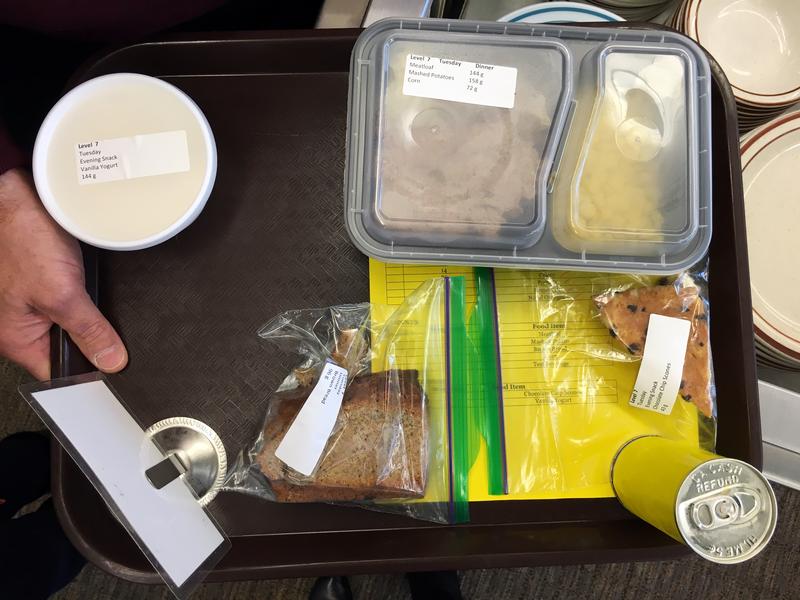 A meal for research subjects at the USDA lab. (Nicola Twilley)
And then there's the question of what happens when food is changed from its natural state. Richard Wrangam, a Harvard anthropologist, was studying chimpanzees and decided to try and mimic their diet of raw, unprocessed foods. He quickly found this had a much different impact on his body: "I discovered that it left me incredibly hungry."
His research found that our bodies absorb up to 40 percent more calories from meat, starches and fat when they are cooked. I mean, have you ever seen a chubby chimpanzee?
So if the way we prepare and digest food so strongly affects how many calories we consume, what's the best way to keep track of what we eat? Cynthia Graber and Nicola Twilley, the co-hosts of Gastropod, a podcast about food science and history, took a detailed look into the latest research on calories.  And they found it's hard to make a conclusion when there are so many variables – from the bacteria living in your stomach to how accurate our food labels are.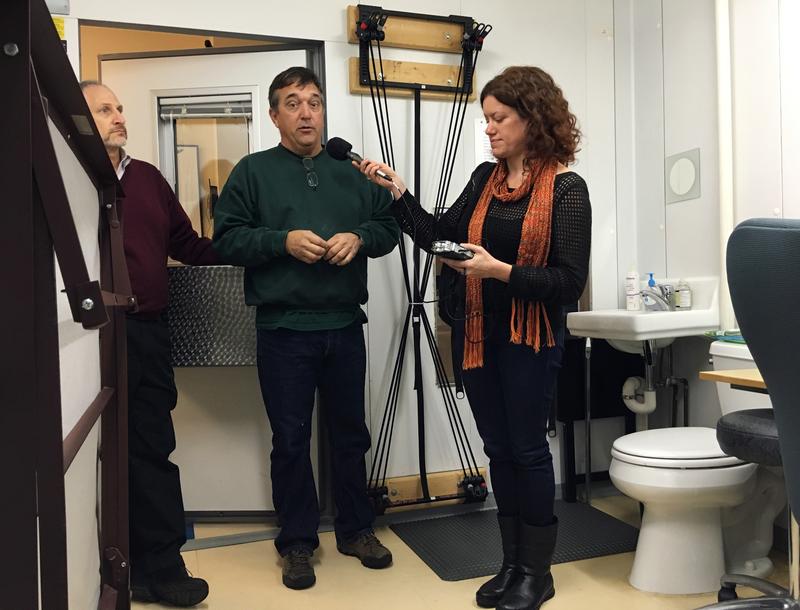 Cynthia Graber, from Gastropod, speaks to the USDA's Bill Rumpler inside the human calorimeter. (Nicola Twilley)
But wait, wait, don't put away that fitness tracker yet. We might not know everything about calories, but they are still the closest thing we have for measuring how and what we eat. And Graber says burning more than you take in will always be the way to lose weight.
"It's true – it's still true," she said."
Correction: This article initially included a quote by Cynthia Graber that said you should take in more than you burn to lose weight. This was a misspeak, and Graber meant the opposite.