Medicine and Mistrust on Native American Reservations
Native Americans have some of the highest rates of suicide, alcoholism, diabetes and maternal mortality in the country. And while the federal government passed the Indian Healthcare Improvement Act  back in 1976 to make their care a priority, it spends just $3,000 a year caring for each Native patient. (We spend twice that on health care for every prisoner.)
Dr. Adrienne Laverdure and Dr. Ken Bernard, two Native American doctors, know this firsthand.The mother and son are both Chippewa Indians from North Dakota, and they're part of the Indian Health Service (IHS), the federal agency that provides health care to all Native people in the U.S.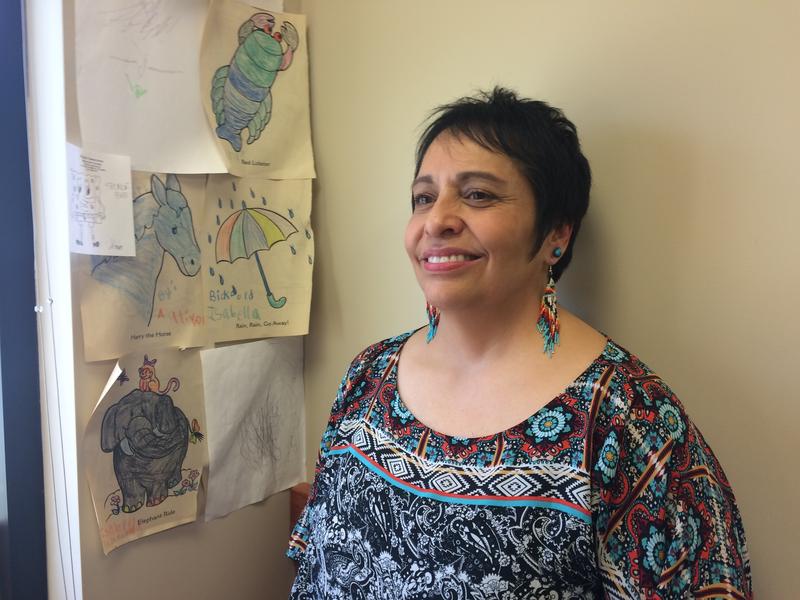 Dr. Adrienne Lavedure treats Native American patients on the reservation. (Natalie Jablonski)
Laverdure had never left the reservation when she started college at the age of seventeen. She had her son during her sophomore year, and he stayed with his mom as she continued through medical school before taking a job on the Lac de Flambeau Reservation in Northern Wisconsin.
Bernard applied to Yale on a lark; he had never left the Midwest before his mom and his sister drove him to New Haven for his freshman year. He went on to Harvard Medical School, and he now works on the Navajo and Hopi Indian Reservation in Northern Arizona. He said many of his patients don't trust their doctors because the Indian Health Service has a troubled history -- a history he and his mother have seen affect their own family.
In the 1970s, Laverdure's aunt went to an IHS hospital to give birth to her son. Doctors there sterilized her, without her consent. But she didn't realize it until she tried to get pregnant a second time.
"I couldn't believe that had happened," Bernard said. "And more than that, I couldn't believe that had happened less than 50 years ago."  He explained that his great-aunt's story reminds him what's at stake in every patient visit to the IHS.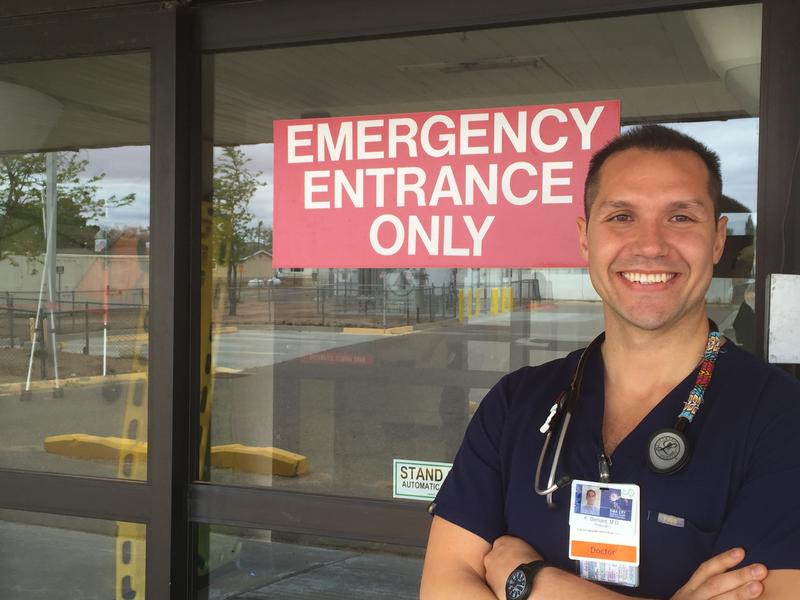 Dr. Ken Bernard is optimistic about the status of health care on Indian reservations. (Diane Hope)
While both mother and son see some of the worst health care scenarios in the country, they remain optimistic. They're not afraid to talk about the difficult situations they confront on the reservation; in fact, they believe that talking about these difficulties can only improve their patients' circumstances in the long run.
"The federal government, the Indian Health Service, [and] local tribes have a long history of hiding things that we are embarrassed about in our history," Bernard said. "But I think the time for that is over."