Part 2: Be the Doctor Your Mom Wanted You to Marry
This is the second part of our series with NPR about mental health and generation gaps.
When Giselle applied to medical school she decided to be completely open about her experience with mental health: depression, anxiety and a suicide attempt when she was 16 years old.
She's not alone—roughly 300 physicians in America commit suicide every year, and a higher percentage of doctors are depressed than the average person. But the intensity and prestige of the medical field doesn't always lend itself to an open conversation about these issues.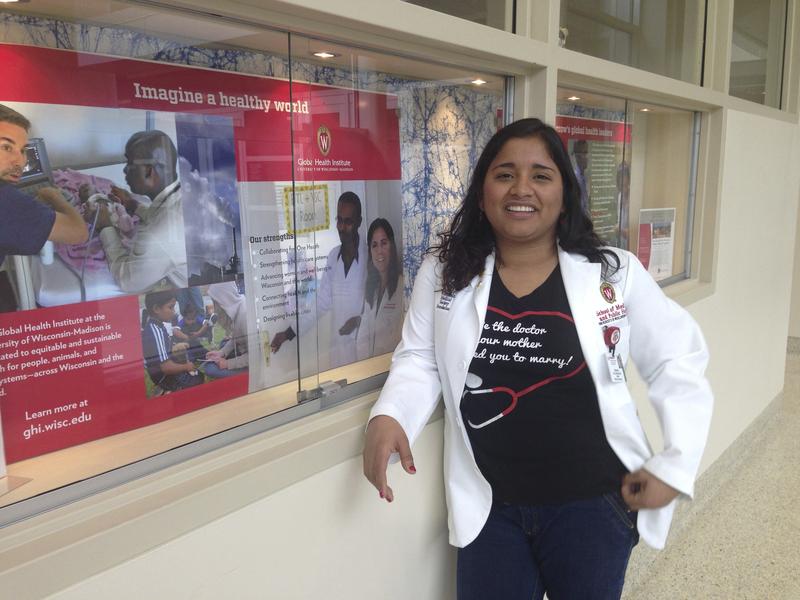 Giselle said hiding her mental health issues is not an option. (Amanda Aronczyk)
The stakes are high for Giselle. Her mental health makes some people—from her school to future patients—uneasy. And sometimes her anxiety is so bad she can't take her medical school exams. But as you'll find out in the episode, these are not challenges that Giselle is about to shy away from. She says her challenges will make her a better doctor, and hopefully encourage other physicians find the help they need, too.