The Ugliest Person You've Never Met
When Robert Hoge was born in Brisbane, Australia, in 1973, his mother immediately knew there was something wrong. Instead of asking the doctors, "Is it a boy or a girl?" she asked, "Is my baby okay?"
He wasn't. He had a tumor the size of his newborn fist smack in the middle of his face. His legs were very short; his feet were missing toes and twisted out of shape.
Robert had surgery to remove the tumor, but it left him with severe deformities. At first, his mother didn't want to take him home from the hospital. She had four older children; she worried about Robert's impact on them. Eventually, she relented. She hoped to give her son a normal life. But Robert's life has been anything but normal.
This week, Only Human spends some time with Robert Hoge. By all accounts, he's been wildly successful: he was the first in his family to go to college. He became a journalist, then a spokesperson for an Australian politician. He even carried the Olympic Torch before the Summer Games in Sydney.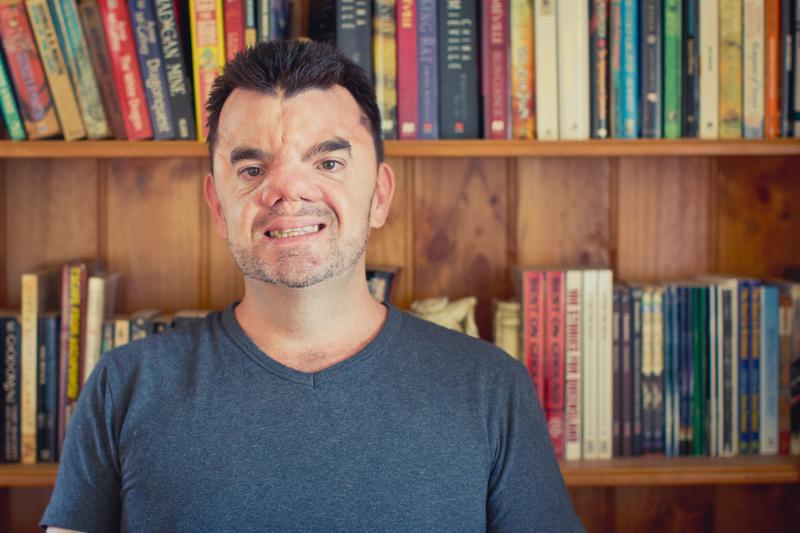 Hoge, now 44 years-old, had multiple surgeries to change his face, but eventually said enough. (Matt Warrell)
But Robert's also had to get used to people calling him "ugly." And he knows better than anyone that there's this lie we all tell ourselves: that it's what on the inside that counts, and looks don't matter. So what do you do when the way you look forces you to confront that, every day? And even if you can get past it — what about the rest of us?