This Is the Year You Stick to It
You might know the name Dan Ariely. Maybe you've watched one of his very popular TED talks, or read one of his best-selling books about how and why we behave irrationally.  Or maybe you've already heard us say on the Only Human podcast that we're partnering with him on a new project: a study that aims to help all of us stick with our New Year's resolutions to get more exercise.  
The story of how Ariely became a behavioral economist begins dramatically and terribly. Ariely was a teenager in Israel, just finishing up high school, when an explosion left him with burns covering 70 percent of his body, and hospitalized him for close to three years. One particular part of his treatment — the painful daily removal and replacement of the bandages covering his wounds — led him to question the intuition of his nurses, who insisted that ripping off the bandaging quickly hurt less than carefully peeling them off.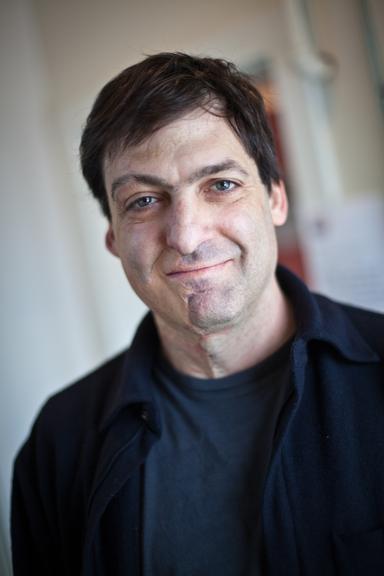 Dan Ariely (Thatcher Hullerman Cook)
For Ariely, it was an epiphany. "If you think about it, how many times even in a single day we work best on our gut intuition," Ariely says. "And if our gut intuitions are wrong, maybe there's another approach to do things that is actually better."
In this episode, Mary talks to Ariely about why so many New Year's resolutions don't lead to healthier habits, but to mid-January guilt — because even when we know better, we make bad decisions.