When Opera Meets Autism
Michelle Dunn and Larry Harris make an unlikely team.
Dunn is an autism researcher and Harris was an offensive lineman for the Houston Oilers – and is now an opera singer. They met at a church choir in New York.
Between sessions at the church they got to talking about Dunn's work at the Montefiore-Einstein Center for Autism and Communication Disorders. She works with patients who are bright and high-functioning, but often struggle to speak and communicate in an effective tone and cadence.
"They speak in a very disfluent way or their voice sounds really unusual and people shut them down right away," she said.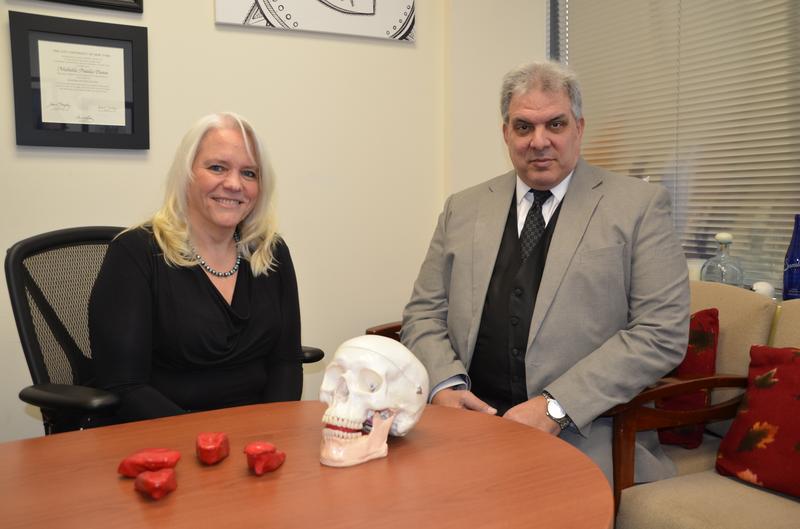 Michelle Dunn and Larry Harris developed a new technique to help people with autism communicate. (Meghan Cunnane )
When Larry Harris heard about Dunn's struggle with her patients' speech, he was intrigued, and offered to help – using his opera training and his athlete's background. Together they created lesson plans for the patients that incorporated training vocal cords and breath, which forces a person to stop and organize their thoughts.
"My brain just kicks into this place where I want to help them," Harris said. "It's exciting."
Dunn had been working for many years with a patient named Devon* who was prone to repeating himself or fixating on a topic while speaking. But she and Harris started to focus on the new technique, and after just five months, they noticed great improvement in Devon's speech. The quickest improvement Dunn had ever seen.
"I've been learning to take calming breaths and breathe pause," Devon said. "I come across to people more normally."
It's been two years now since Dunn and Harris started their new technique, which they've chronicled in a guide called The Music of Speech. Autism manifests in people very differently, so Dunn and Harris's approach may not work for everyone on the autism spectrum. But they've worked successfully with ten patients so far.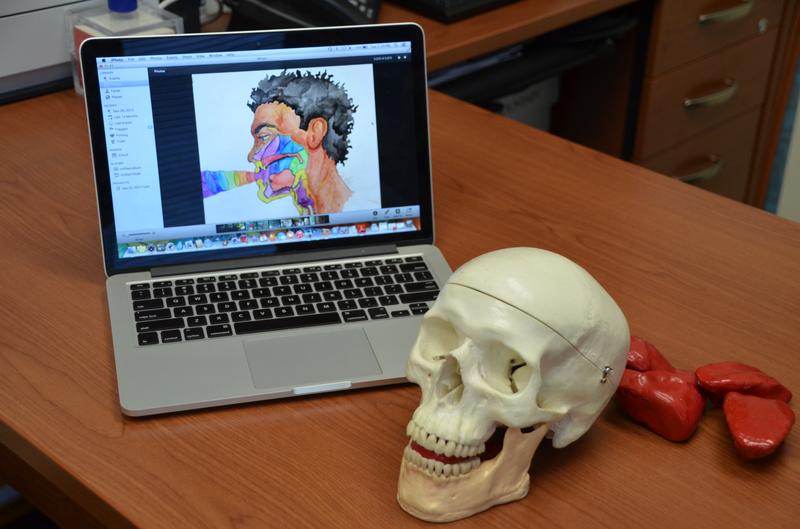 Dunn and Harris found a new way to work with people on the autism spectrum. (Meghan Cunnane )
Dunn says their work is not just about training people to speak a certain way to fit in, it's about helping them feel comfortable enough to live their lives in society at large. So instead of getting shut down in the first conversation, Devon and others with autism can have a second, third or fourth conversation where they can maybe let go.
"It makes people care about me more, it makes people value what I have to say more," Devon said.
*Devon's name was changed to protect his privacy.