America and Immigration: An Uneasy Union
America and Immigration: An Uneasy Union
Happy Labor Day from The Takeaway! Today, we're bringing you a special program on immigration. Although it's hard to land on an exact number, there is broad agreement that somewhere north of 11 million undocumented immigrants live in the shadows in the United States.
The political rhetoric about immigrants and refugees has, at times, been ugly and divisive, but today, we share some real stories and solutions for fixing our immigration system. Here's what you'll find in today's show:
Back on July 4th, The Takeaway visited Thomas Jefferson's home in Monticello, Virginia for one of the nation's oldest naturalization ceremonies outside a courtroom (video above). Our small part in the ceremony came at the invitation of "The First Year Project," which is an effort by some of the nation's leading scholars and thinkers to draw on lessons from history to help the next president navigate their first year in office. It's run by Miller Center for Public Affairs, a presidential think tank at the University of Virginia. With their help, we heard from new citizens, some of whom share their stories today on The Takeaway.
In 2016, does America project a welcoming message for immigrants, or are we encouraging them to stay away? Dr. Larry Sabato, a New York Times best-selling author, an Emmy-award winner, and founder and director of the University of Virginia's Center for Politics, was the keynote speaker at the Monticello ceremony, and considers that question today on The Takeaway.
The current debate over immigration and mass deportation is making the future uncertain for some people like Andrea Bonilla, a college freshman who grew up undocumented. She's now able to work legally and live openly thanks to a program called Deferred Action for Childhood Arrivals, or DACA. But the initiative, which was created by President Obama, could come to an end if Donald Trump is elected.
Immigration is at the forefront of our political discourse this election year, and in many ways it has been the foundation of Donald Trump's campaign. Elise Foley, politics and immigration reporter for The Huffington Post, discusses the latest on the immigration debate from the campaign trail.
At the Monticello ceremony, Takeaway Host John Hockenberry moderated an immigration debate with Daniel Tichenor, Philip H. Knight professor of political science and program director and senior scholar of the Wayne Morse Center for Law and Politics at the University of Oregon; and David Martin, the Warner-Booker distinguished professor of international law at the University of Virginia. Martin also served as principal deputy general counsel of the Department of Homeland Security from 2009-2010. Today on The Takeaway, you'll hear key excerpts from this debate, which mirrors the larger discussion currently playing out in America.
Check out some photos from the event below.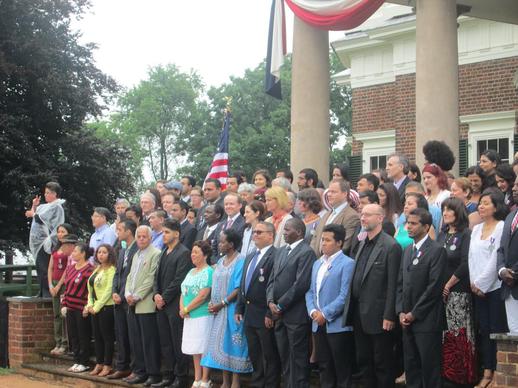 75 people from 41 different countries became U.S. citizens on July 4th at the 54th annual Independence Day Celebration and Naturalization Ceremony at Monticello. (The Takeaway)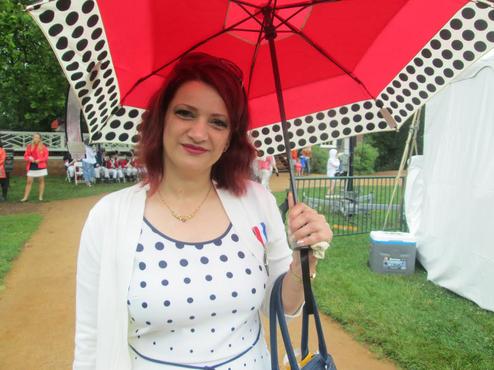 Nawal Alshamaa, who became a U.S. citizen on July 4th, 2016 at the Monticello ceremony. (The Takeaway)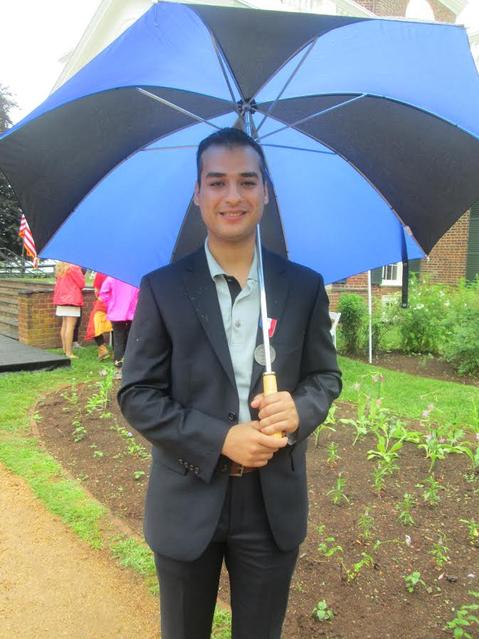 Amjad Alsyra, who became a U.S. citizen at the Monticello ceremony on July 4th, 2016. (The Takeaway)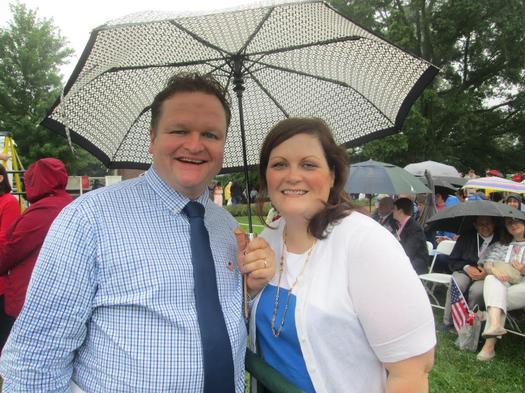 Harmen Kool, who became a U.S. Citizen on July 4th, 2016 at the Monticello ceremony, is pictured here with his wife, Lisa Kool. (The Takeaway)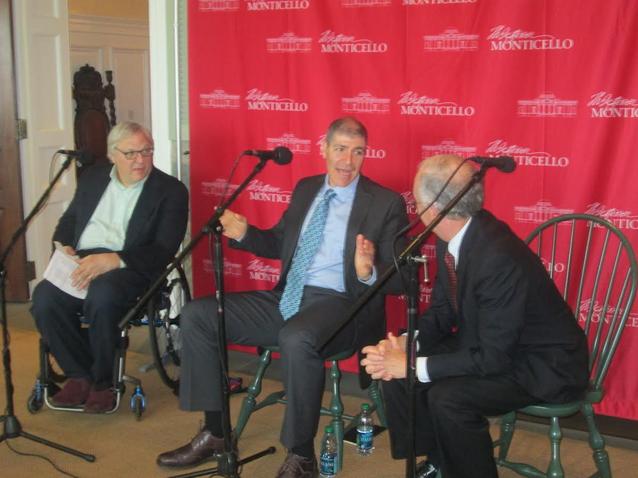 John Hockenberry hosts a debate on immigration reform with Daniel Tichenor and David Martin, scholars and contributors to the 'First Year 2017' project. (The Takeaway)