"Busted" #2: Who Deserves To Be Poor?
"Busted" #2: Who Deserves To Be Poor?
UPDATE: Since this series began, OTM has received numerous inquiries from listeners who want to help Carla Scott. If you'd like to donate, she has set up a PayPal account here. Please note that neither OTM nor WNYC is affiliated with this account. We do not control the money nor do we monitor how it is spent. Donations are considered a gift to Scott, and are not tax-deductible.
***
In the second installment of our series on poverty myths, we trace the history of welfare in America, from aid to widows after the Civil War to Lyndon Johnson's War on Poverty to Bill Clinton's pledge to "end welfare as we know it." With the help of Kathy Edin, co-author of $2.00 a Day: Living on Almost Nothing in America, we consider how the notion of government assistance sapping people of initiative has long shaped policy…and permitted many in poverty to fall through the cracks.
And Brooke meets Carla Scott, a young woman in Cleveland forced to sell her plasma for bus fare after a series of events derailed her life, as well as Carla's nonagenarian grandmother, Grace, a hard-line believer in "personal responsibility."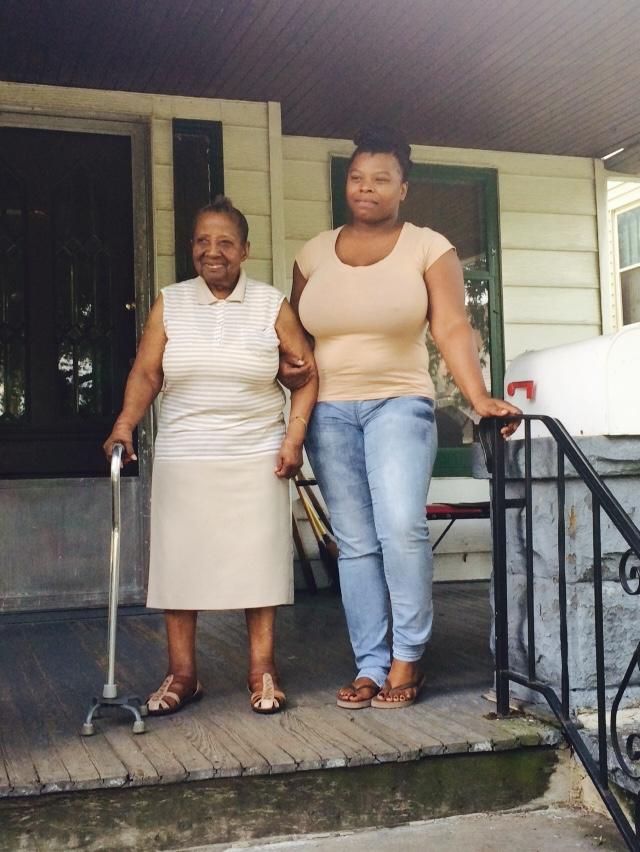 Carla and her grandmother Grace on Grace's porch in Cleveland. (Brooke Gladstone/WNYC)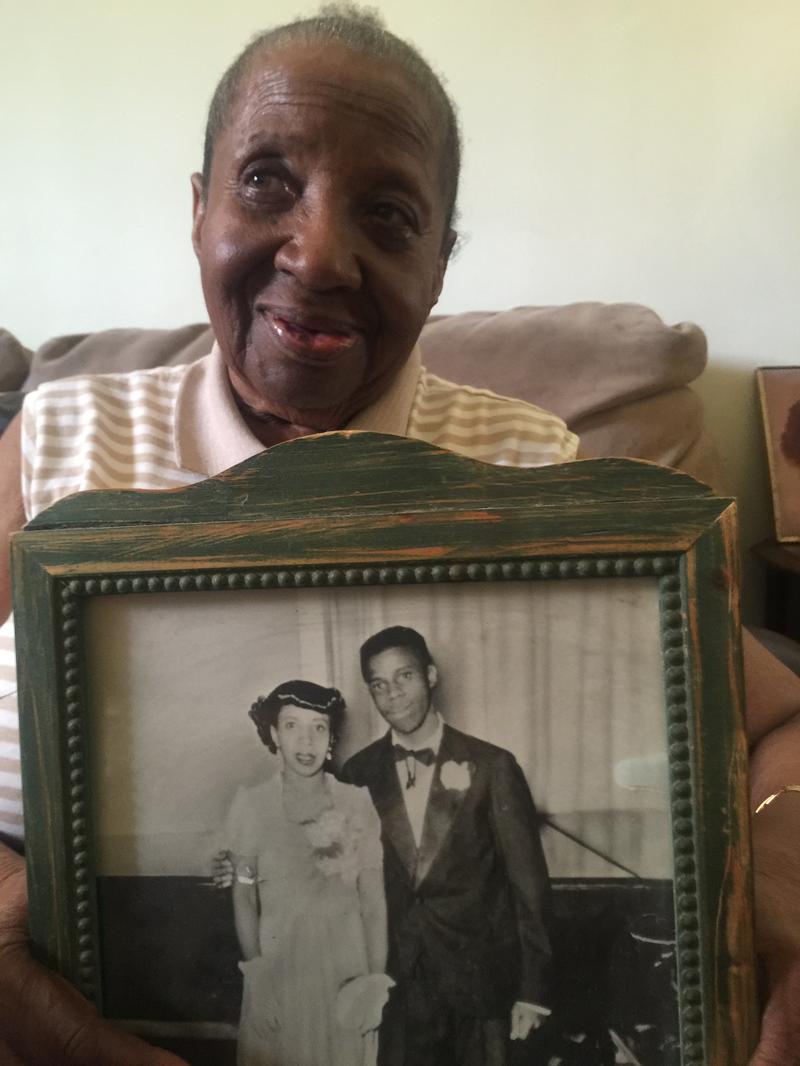 Grandmother Grace with a photo of herself from earlier days. (Brooke Gladstone/WNYC)
Songs:
Marjane's Inspiration by David BergeaudSlow Pulse Conga by William PasleyChicago Sunset by Charlie MusselwhiteCarmen Fantasy by Anderson & RoeFondu 5 by Ballet Dance Jazz J. CompanyJohn's Book of Alleged Dances by Kronos QuartetThe Thompson Fields by Maria Schneider OrchestraStolen Moments by Ahmad Jamal
"Busted: America's Poverty Myths" is produced by Meara Sharma and Eve Claxton, with special thanks to Nina Chaudry. This series is produced in collaboration with WNET in New York as part of "Chasing the Dream: Poverty and Opportunity in America." Major funding for "Chasing the Dream" is provided by the JPB Foundation, with additional funding from the Ford Foundation.