The Robot Vacuum Ate My Pancreas
The Robot Vacuum Ate My Pancreas
"A Roomba ate my pancreas!" It sounds like the plot of a weird sci-fi comedy. But in Dana Lewis's life, this is just a normal day.
Lewis is one of the first people in America to create her own mechanical pancreas in an attempt to better manage her type 1 diabetes. (Her robotic vacuum cleaner keeps slurping up and choking on the system's many cables.)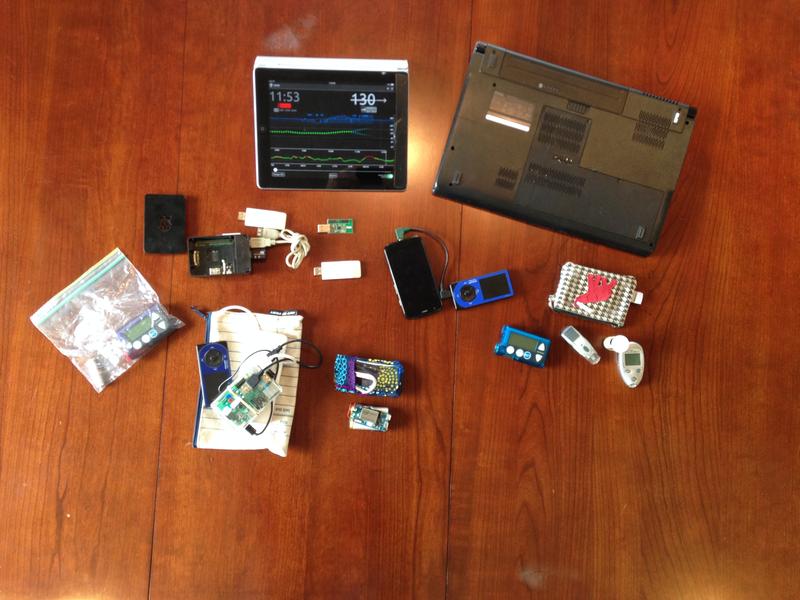 Some of Lewis's artificial pancreas devices. (Kenny Malone)
Type 1 diabetes is, at its simplest, a broken pancreas. Sometimes called juvenile diabetes, the autoimmune disease disables the pancreas from producing insulin, a key component for controlling blood sugar. People with Type 1 diabetes often have to use glucose monitors and insulin pumps to allow their bodies to function.
For years, the Holy Grail of diabetes management has been the so-called artificial pancreas, a system that can measure blood glucose levels and automatically give the appropriate insulin dosage. And while a handful of companies are close to getting the technology to market, tech-savvy patients have grown impatient.
Dana Lewis and her husband Scott Leibrand devised a system to "hack" the usual methods of diabetes management, which they found tiresome for a normal, active person trying to live their life. Their Open Artificial Pancreas System (OpenAPS) rigged Dana's glucose monitor and insulin pump to automatically understand shifts in blood sugar and adjust insulin rates accordingly.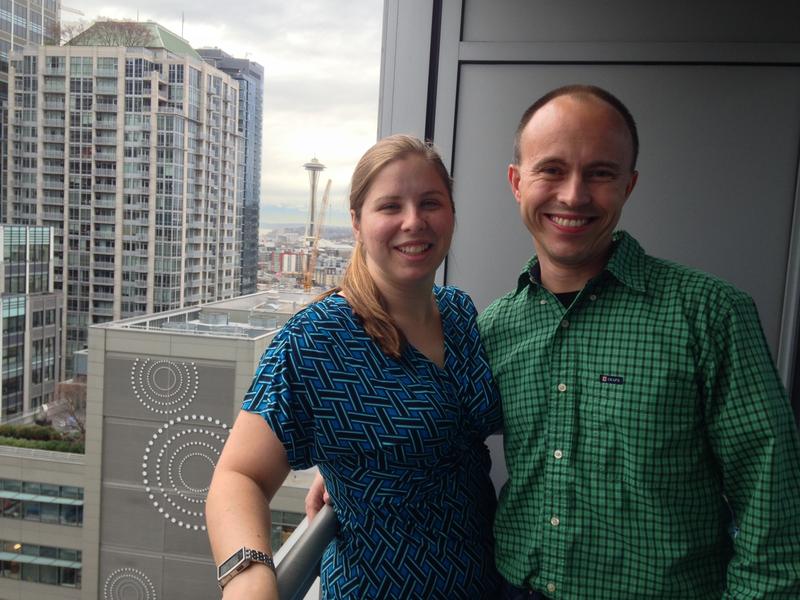 Dana Lewis and her husband, Scott Leibrand. (Kenny Malone)
An early version of the couple's system caught the attention of the Food and Drug Administration – the government agency that regulates medical devices. The FDA strongly encouraged Scott and Dana to keep their invention to themselves and not distribute do-it-yourself pancreases or the code running them.
But last year the couple decided that OpenAPS was working so well for Dana, that they had a moral obligation to share it with the type 1 diabetes community. In February of 2015 they open-sourced the documents for the artificial pancreas and now, nearly 50 people have been built their own versions.
In this episode of Only Human, we look at how Dana and Scott hacked together one of the first artificial pancreas systems and the complicated ethical questions that come with sharing the technology.
Have you ever hacked your own medical advice? Tell us in the comments below.