Bonus: Chelsea Clinton Talks Global Equality and Breastfeeding
Who is probably the only person in the world who can talk about technology and global equality, breastfeeding, and how her kids' Grandpa used to be president?
Yup, it's Chelsea Clinton.  Manoush recently caught up with the daughter of the Democratic nominee for President at the Clinton Global Initiative in New York.  
Chelsea has been collecting and analyzing data and stories about women, girls, and tech in developing countries to understand how learning to code and getting digital access can help them build better lives. And she'll talk about why she's so frustrated by the gender gap in tech, how she juggles time between her 3 month-old and the campaign trail, and why she's passionate about policies that support parents in the workplace.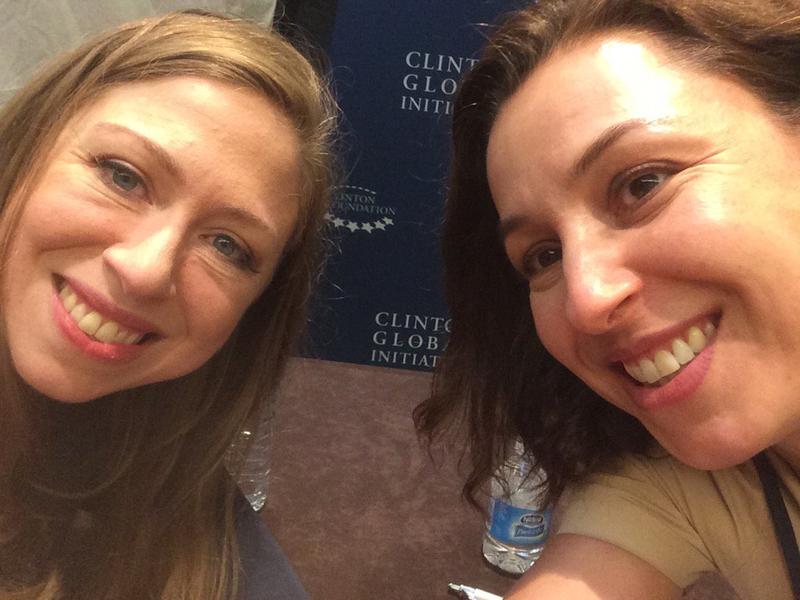 Chelsea Clinton and Manoush Zomorodi snap a selife at CGI. (Manoush Zomorodi/WNYC)