The Case for Infomagical
Here at Note to Self, we endorse using technology mindfully, thoughtfully, and not necessarily all the time. That said, we're more concerned with another sentiment you probably know all too well: the "yeah, putting down my phone is nice and all, but I have a life to live. A job to do. A conversation to hold. A cat video to send to my mother." 
With that in mind, today is the day we launch Infomagical, a collective FOMO course correction. This time it's not about your gadgets per se, it's about all the stuff on them, and all the stuff coming out of them. Our plan is to turn all of your information portals into overload-fighting machines. Starting with this introductory episode (listen above), we're going to make your devices more useful through a big follow-up to Bored and Brilliant – our 2015 project inviting people to rethink their relationships with their phone and become more creative in the process.
Why? Because you've told us how much you need this. In a survey of nearly 2,000 Note to Self listeners:
60 percent said they feel like the amount of effort they must exert to stay up-to-date on a daily basis is "taxing." Another 15 percent said it's downright "impossible."
4 out of 5 said information overload affects their ability to learn.
1 out of 3 said information overload was affecting their close relationships.
We've talked with neuroscientists, social psychologists, business professors, anthropologists, software designers, and many, many listeners as we've designed this project. We're going to give you the tools you'll need to do this right. 
Including custom emoji! (Right click to "save as image" on desktop; tap and hold on mobile).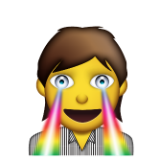 (Kevin McCauley)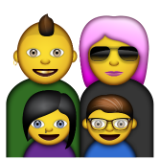 (Kevin McCauley)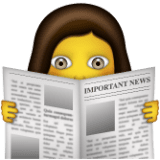 (Kevin McCauley)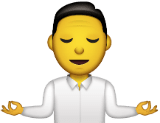 (Kevin McCauley)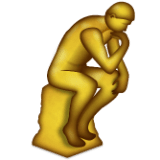 (Kevin McCauley)
Each emoji correlates with one of the five "goals" you can choose at sign up. Why? To cut to the root of information overload, scientists say it is important to set one priority (also called a "schema," "theme," or "filter") that you use to gauge how much something really matters to you. For example, if your goal is to learn more about the upcoming election, does that panda video really help you achieve it? No, but if your goal is to be "more connected with friends and family," perhaps it does. These goals are meant to remind you of what you really want for the week. You can put the emoji (or any other kind of note to self) up wherever you consume information. We've got bigger badge versions on Facebook, Flickr, and below.
To get you as pumped for Infomagical as we are, we lay out all of the research behind what we're doing here in the episode above. Manoush even got her brain scanned in the process.
In this episode:
Daphna Shohamy, Professor and Principal Investigator, Columbia University's Mortimer B. Zuckerman Mind Brain Behavior Institute
Raphael Gerraty, PhD candidate, Columbia University 
Gloria Mark, Professor, the University of California-Irvine's Department of Informatics
Dimitrios Tsivrikos, Consumer and Business Psychologist, the University College of London
Genevieve Bell, Intel's in-house anthropologist
Note to Self listeners Mark Malizia, Kristian Gendron, and Kelsey Lekowske
(Emoji designed by Kevin McCauley.)

Posted by Note to Self Radio on Sunday, January 24, 2016
Sign up to participate at wnyc.org/infomagical. Challenge week starts February 1 and runs through February 5.
Want to tell us why you're taking part in Infomagical? Talk to us here. Got more questions? See if we've answered yours here.
For more Note to Self, subscribe to Note to Self on iTunes, Stitcher, TuneIn, I Heart Radio, Overcast, Pocket Casts, or anywhere else using our RSS feed.