Your Facebook Friend Said Something Racist: Thanksgiving Edition
Thanksgiving is here. The holidays are right around the corner. And with politics on everyone's minds, dinner table conversations can feel like a minefield.
We have you covered. We're bringing back an episode from the archive, with strategies on how to be calm, collected – and constructive – when faced with racism online, or IRL.
And if you're doing a little Internet detox, like we talked about last week, don't worry. We made you some printer-friendly tools for navigating your Facebook feed – or maybe just the Thanksgiving table. Deep breaths.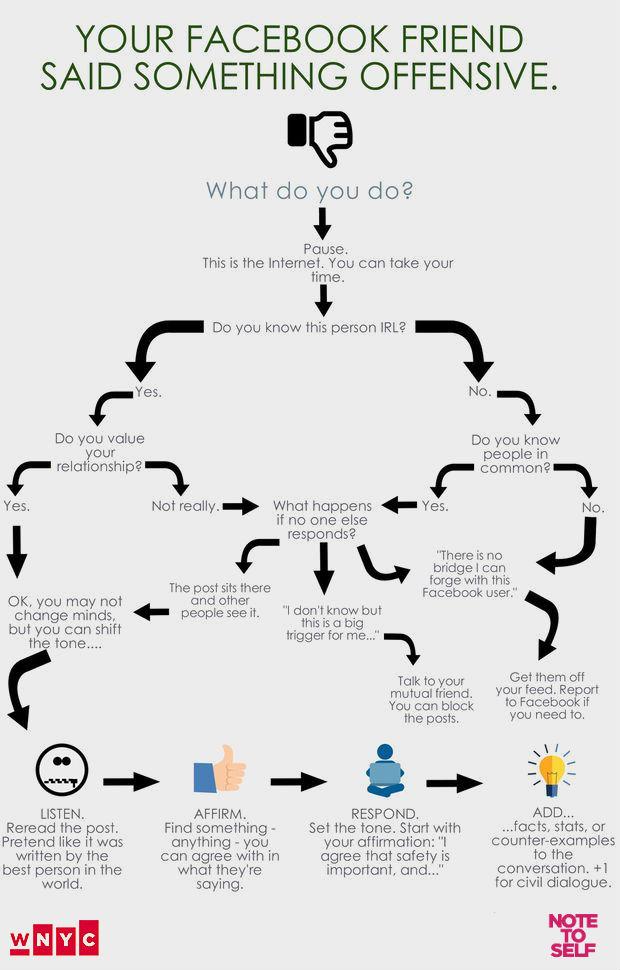 (Note to Self/Piktochart)
LARA is a system promoted by the National Conference for Community Justice. (Note to Self)
For more Note to Self, subscribe on iTunes, Stitcher, Google Play, TuneIn, I Heart Radio, Overcast, Pocket Casts, or anywhere else using our RSS feed.