A Doctor's Love Affair with Vicodin
"Medicine is a land of opportunity for a drug addict."
Take Peter Grinspoon's word for it. The Harvard-trained physician spent years abusing painkillers, infatuated with the feeling of euphoria that he got from the drugs.
Getting pills as a physician wasn't hard. Like an alcoholic working at a bar, Grinspoon was surrounded by Vicodin, Oxycodone, Percocet and other opiates on a daily basis. He had easy access to a prescription pad, and he convinced patients who were addicts themselves to share their meds with him.
"I was basically taking advantage of these patients. It's very upsetting for me to think about," he said.
Then one day, when Grinspoon was 39, he got caught. By now he was taking up to 12 of 14 pills a day. He'd been writing bogus prescriptions, and eventually, a local pharmacist caught on. She alerted law enforcement and Grinspoon was charged with fraudulently prescribing controlled substances and sent to rehab.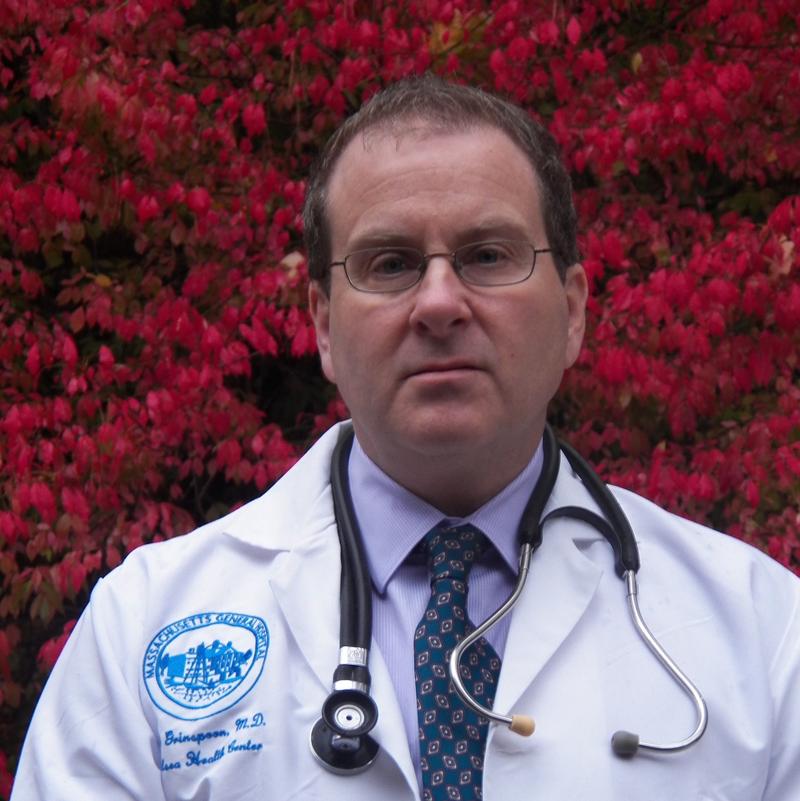 Dr. Peter Grinspoon (Peter Grinspoon)
Grinspoon's painkiller addiction happened in the midst of national opiate epidemic. In 2014 alone, a total of 10.3 million people in America reported using prescription opioids for non-medical reasons, according to the New England Journal of Medicine.
Grinspoon's recovery would be difficult. His addiction had broken up his marriage and jeopardized his career. He relapsed more than once after his first three-month stint in a rehabilitation center.
"I was embarrassed of the mess I made of my life," Grinspoon said. "I think addicts in general suffer from overwhelming guilt and shame. And doctors who've been booted from their jobs feel profound guilt and shame."
With the support of his brothers, and the motivation of being reunited with his children, Grinspoon has been sober for more than a decade. He's back at work, and doesn't prescribe pills in the same way he did before. He channeled his journey into a book, "Free Refills," a memoir of his addiction and recovery.
Grinspoon said he still notices a bottle of Vicodin on the counter, and will always be sensitive to the drugs around him. But he no longer feels the cravings he used to feel.
"I think I burnt out my fascination [with drugs] by engulfing my life in flames," he said.