Yes, Simba, Chimps Laugh
You've probably heard that laughter is the best medicine. This week, we set out to see if there's any truth to this idea.
First, our host Mary Harris went with Kurt Andersen, the host of Studio 360, to try something called laughter yoga. Its participants claim that laughing heals all kinds of ailments. It may sound far-fetched, but some scientists think laughter might actually have some measurable health benefits.
Then reporter Amanda Aronczyk looked whether laughter can be good medicine for our doctors — especially when they're dealing with taboo things like death and sex. To find out, she spoke to a medical ethicist who teaches improv to doctors and nurses.
She discovered that what's funny when doctors joke may depend on who is listening.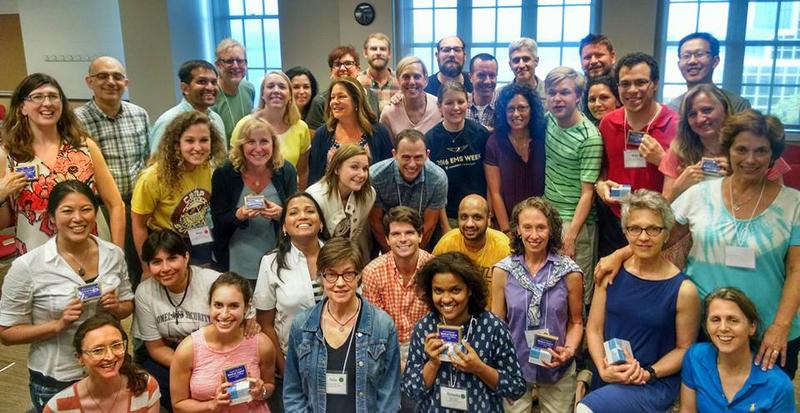 The instructors and attendees of the Fourth International Medical Improv Train-the-Trainer Workshop hosted by The Northwestern Center for Bioethics & Medical Humanities. (Rachel Jensen)
You can listen to Studio 360's episode about the science of laughter here.