The Morning Drive Podcast: Wednesday
By
Lauren Chooljian
The Morning Drive Podcast: Wednesday
By
Lauren Chooljian
Good morning!
Welcome to this edition of the Morning Drive Podcast! In today's episode, the Tigers tie for first with the White Sox and we talk with fashion designer Maria Pinto.
Today's news:
►Chicago Mayor Rahm Emanuel says he has not ruled out raising the city's cigarette tax to help close what his office says will be a $298 million hole in the 2013 budget.
►The Chicago Board of Education and the Chicago Teachers Union want to put the teachers strike behind them, but with new issues looming, a truce may not last long.
►The city of Gary, Ind., is visible from Chicago's famous Navy Pier. Separated by barely 25 miles via land route, the cities can seem much farther away if you consider the differences in term of comparative economic success. But former Chicago mayor Richard M. Daley hopes to use some of his big city know-how to help the long-struggling Gary.
Featured in the podcast:
►Rick Kogan spoke with Chicago fashion designer Maria Pinto yesterday about her new exhibit at the Field Museum.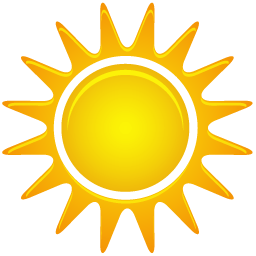 And your WEATHER for today: There's a dense fog advisory in effect until 9am this morning, but after that it should be pretty nice. Partly cloudy with highs in the upper 60s. Then tonight, mostly clear, chilly. Lows in the upper 40s except lower 50s downtown.
Thursday, mostly sunny, highs in the mid 60s. Thursday night, mostly clear, lows in the upper 40s except in the lower 50s downtown.

And even though Prince is still in town, we chose Devo for today's music pick. Devo and Blondie are teaming up for a concert tonight at the Chicago Theatre.
Subscribe to The Morning Drive Podcast on iTunes!
It's all the news that's fit to podcast. Click above to listen, click here to subscribe.